renterd is a next-generation Sia renter, developed by the Sia Foundation. It aims to serve the needs of both everyday users — who want a simple interface for storing and retrieving their personal data — and developers — who want a powerful, flexible, and reliable API for building apps on Sia.
Download renterd software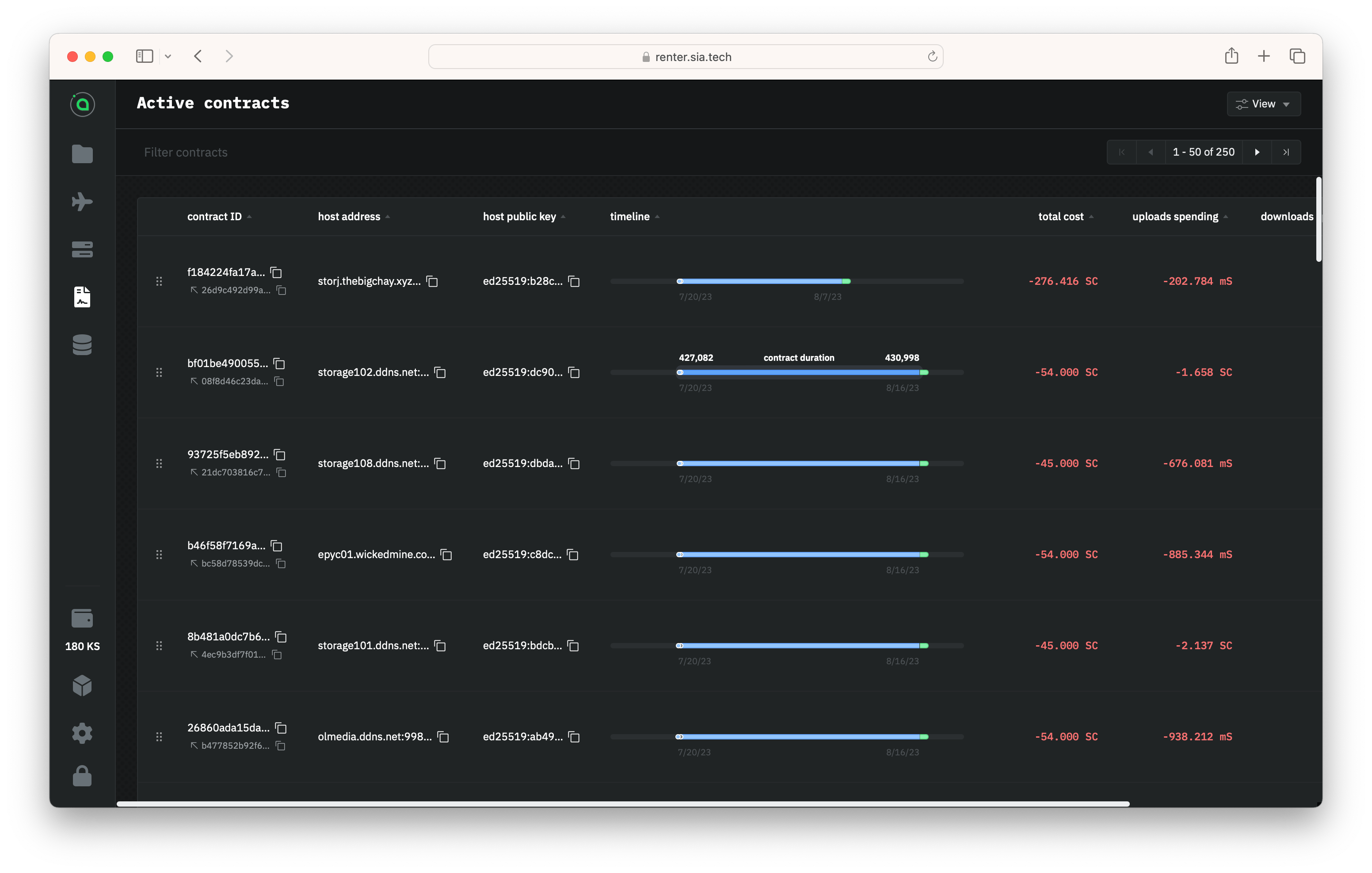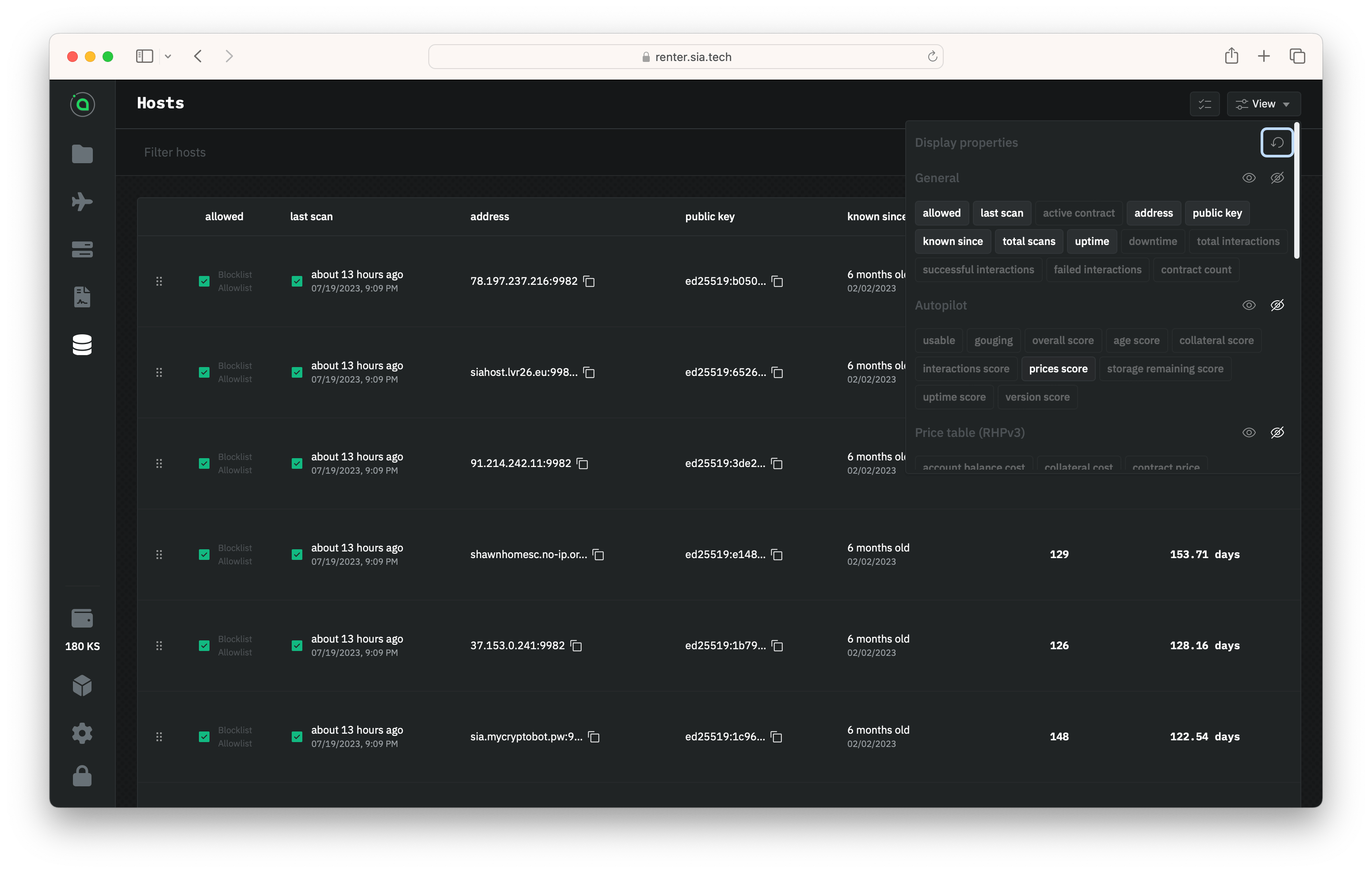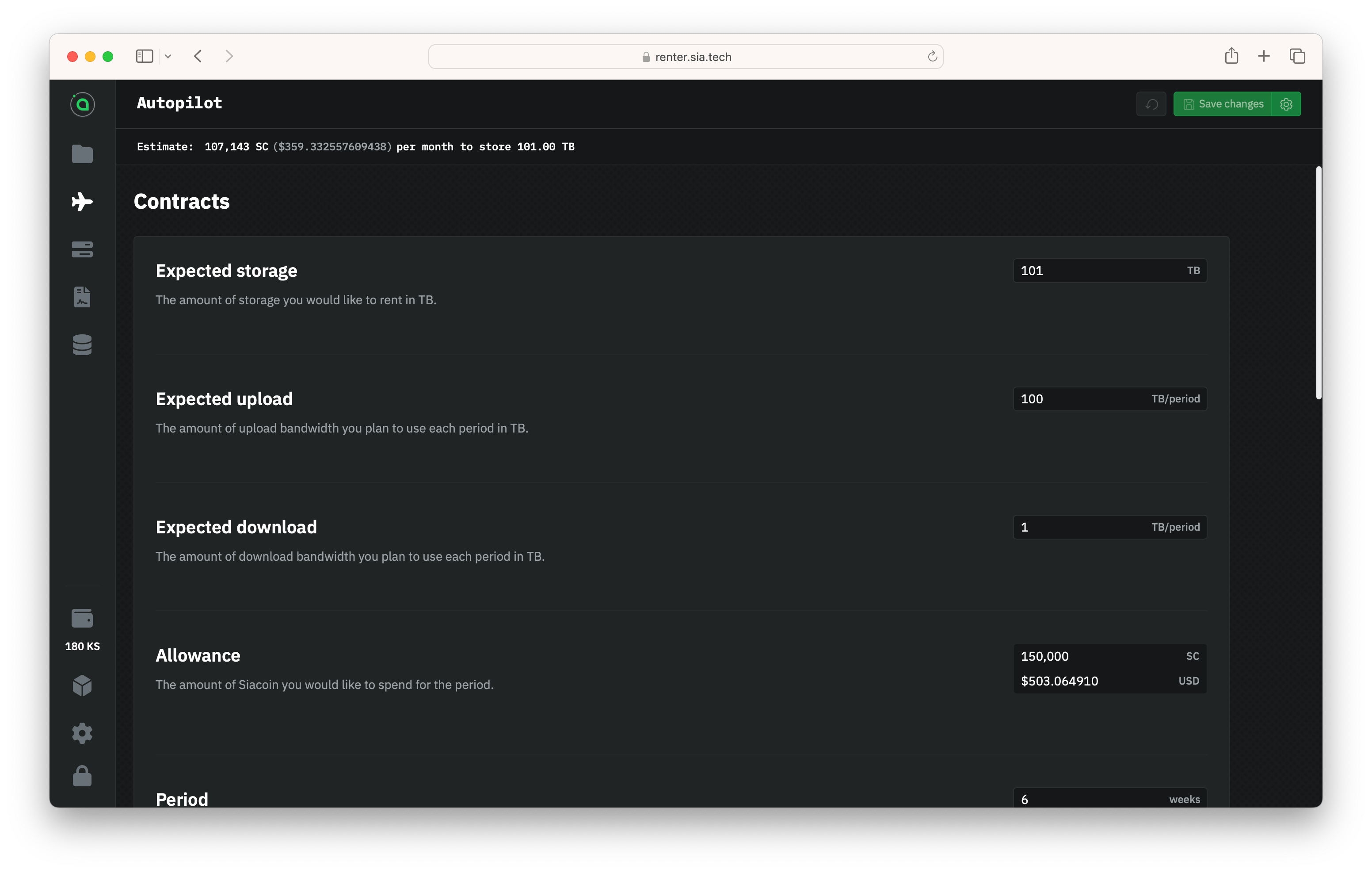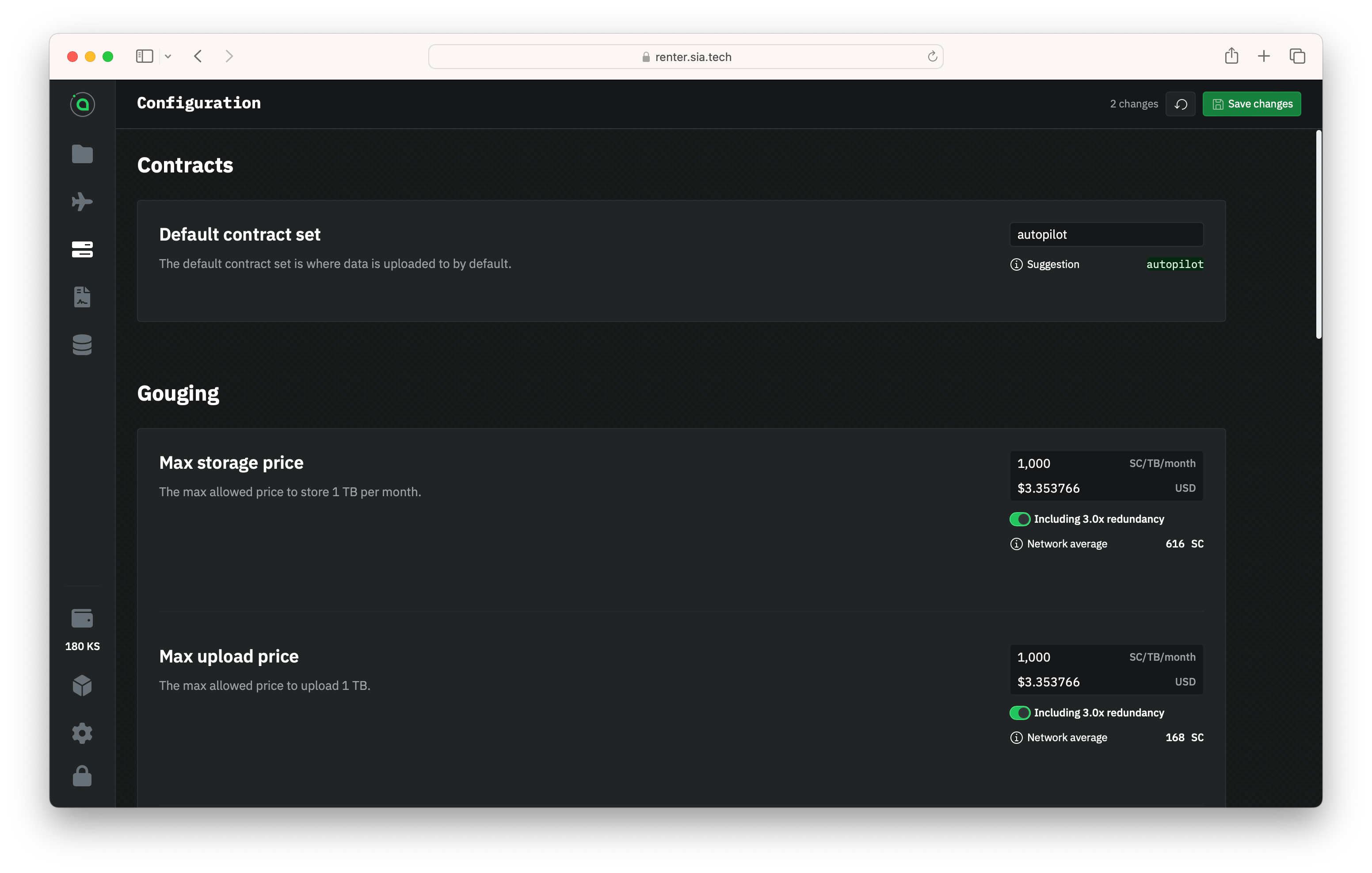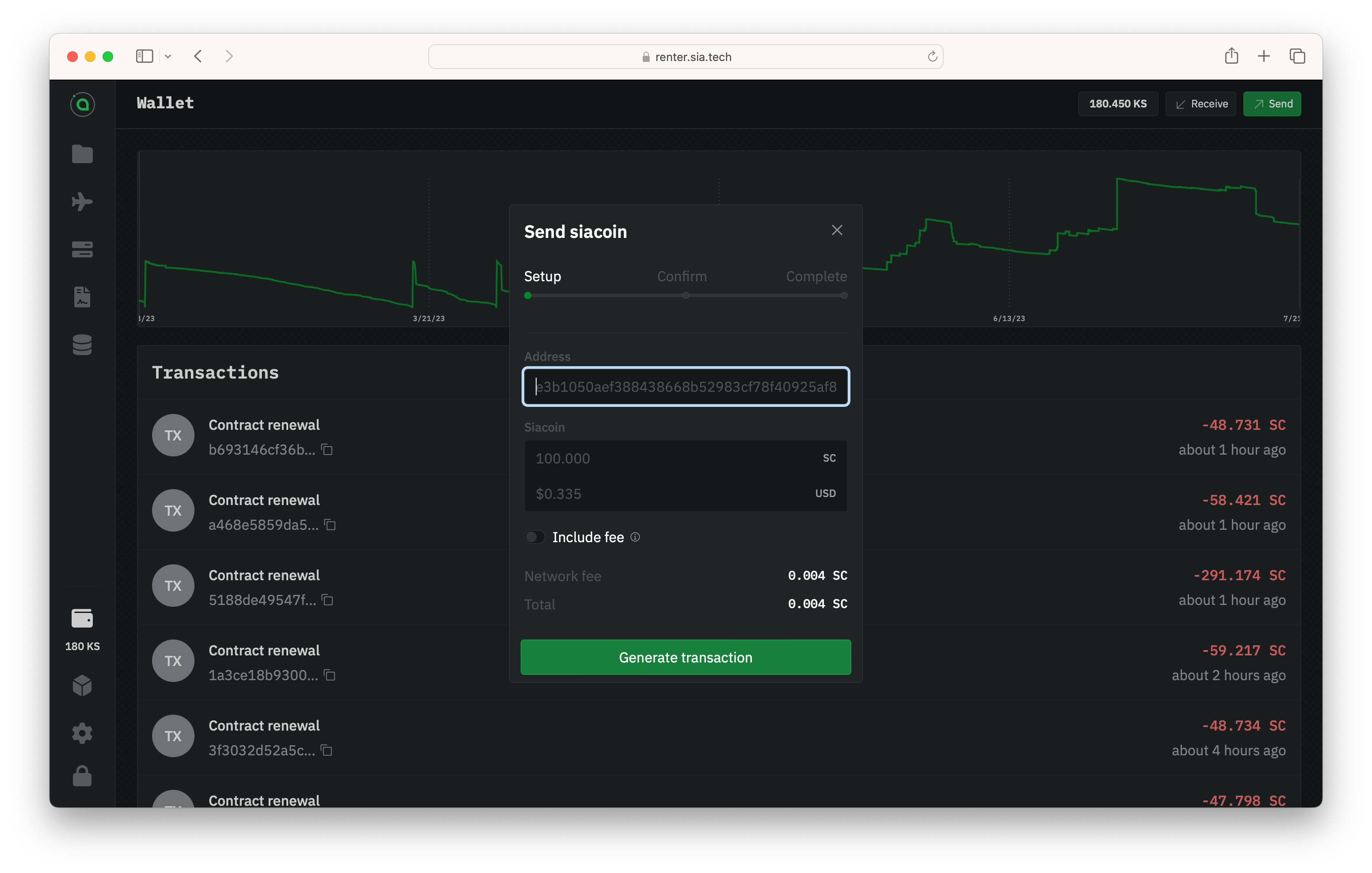 Files
Contracts
Hosts
Autopilot
Configuration
Wallet
Node
Preferences
Manage your files, contracts, wallet, settings, and more with an intuitive interface. The embedded interface can be accessed with your web browser.
renterd comes with a built-in "autopilot" that handles host selection, contract management, and file repair. Want more control? Just disable it with -autopilot.enabled=false, and use the renterd HTTP API to implement custom maintenance logic in your favorite language.
We've designed a brand-new API for renting that offers both power and performance. Form contracts, transfer data, and manage your files with clean and consistent JSON-speaking endpoints. renterd can even scale horizontally: in worker mode, it provides raw access to the Sia renter-host protocol, with no UI, no blockchain, and no disk I/O — perfect for massive renting operations.
Example:

Form a contract with a host.
Example:

Upload a file and fetch the metadata.
Network
447,345 block height
84,725 online hosts
381 active hosts
Storage
4.00 PB total storage
1.11 PB used storage
9,791 M total registry
97 M used registry
Development
20,995 commits
72 contributors
481 forks
43 releases